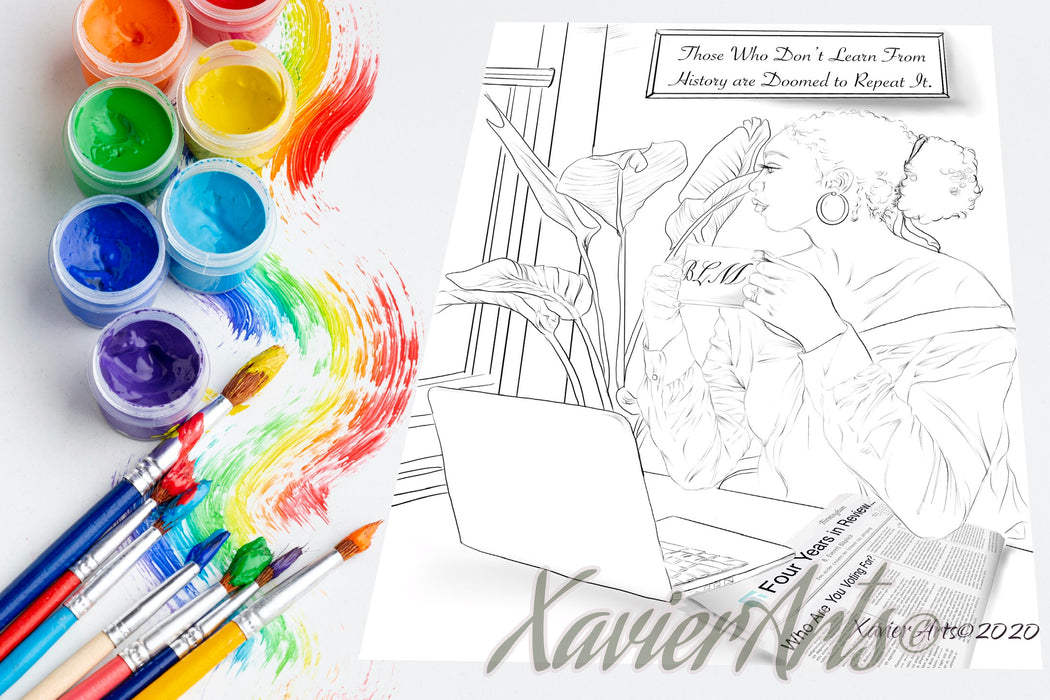 Thinking Back coloring sheet
Here is a coloring sheet you can use as a backdrop to your journal when reflecting on your year in review. What was the most memorable part of this year for you? 
- BLM, Black Lives Matter Movement
- COVID-19
- Politics 
- Something personal to you
This is a Jepg file you can use to color digitally or download and color!
Image is for personal use only